USA is one of those destinations where it's very cool to travel by car. The open roof of a convertible, the changing landscape outside the window and your favorite sound track will make your trip unforgettable. You will be pleased with everything: excellent roads, and authentic gas stations, small towns along the route, and freedom of movement throughout the country.
How and where to rent a car in America?
Of course, you need a car for the road trip. It's very simple to rent it in the USA – car hire rental companies work both at airports and in cities. If you book a car through such highly trusted providers as AVR van rental, you can be sure about the high quality of the service provided.
When renting a car, as a rule, you choose not a specific brand, but a class of car. Classes of cars differ slightly from different suppliers, but in fact boil down to the following car sizes: economy, standard, mid-size, premium, SUV, convertible, and minivan. The suppliers usually provide options in each class, so on-site you can tell which one you like best. Also, you can always upgrade your car class for a fee.
Car price
The cost of the car varies approximately between $20 and $70 per day for compact, intermediate and full-size cars. Gasoline prices are pretty cheap – you can fill a full tank for just $25-30.
As for seasonality, this concept is not very applicable for the USA. Travelers come there all year round, so it's impossible to single out the period when the choice of cars is smaller. The only point is the closer to the date of travel you make a reservation, the higher the final cost will be.
How to book a car as profitable as possible?
You need to book a car in advance by using companies' websites. However, on car rental aggregators prices are even cheaper than on the sites of rental suppliers.
Car rental rates at the airport can be more expensive than in the city locations.
It will be cheaper to pick up and return your rental car to the same place.
You need to drop off a car with a full tank of fuel. Otherwise you will be charged.
When planning a trip, keep in mind that you pay for a full day based on 24-hour period – so you need to take and return the car exactly at the same time.
Purchase car hire insurance immediately when making a booking, since it will be much cheaper than on the spot.
Toll roads
There are a lot of toll roads in the USA. Moreover, they include not only the usual toll roads for which you pay when entering them. Here, only a small sign on the road indicates that the road is toll. In order to pay for it you need to go to a special website and make a payment by yourself. Therefore, ask your rental company employee how to pay toll roads, or don't use them at all – set "Avoid toll roads" the option in the navigator.
Penalties for non-payment will haunt you for a long time, even in the territory of your home country. However, fees will be written off from a deposit by your rental company.
Parking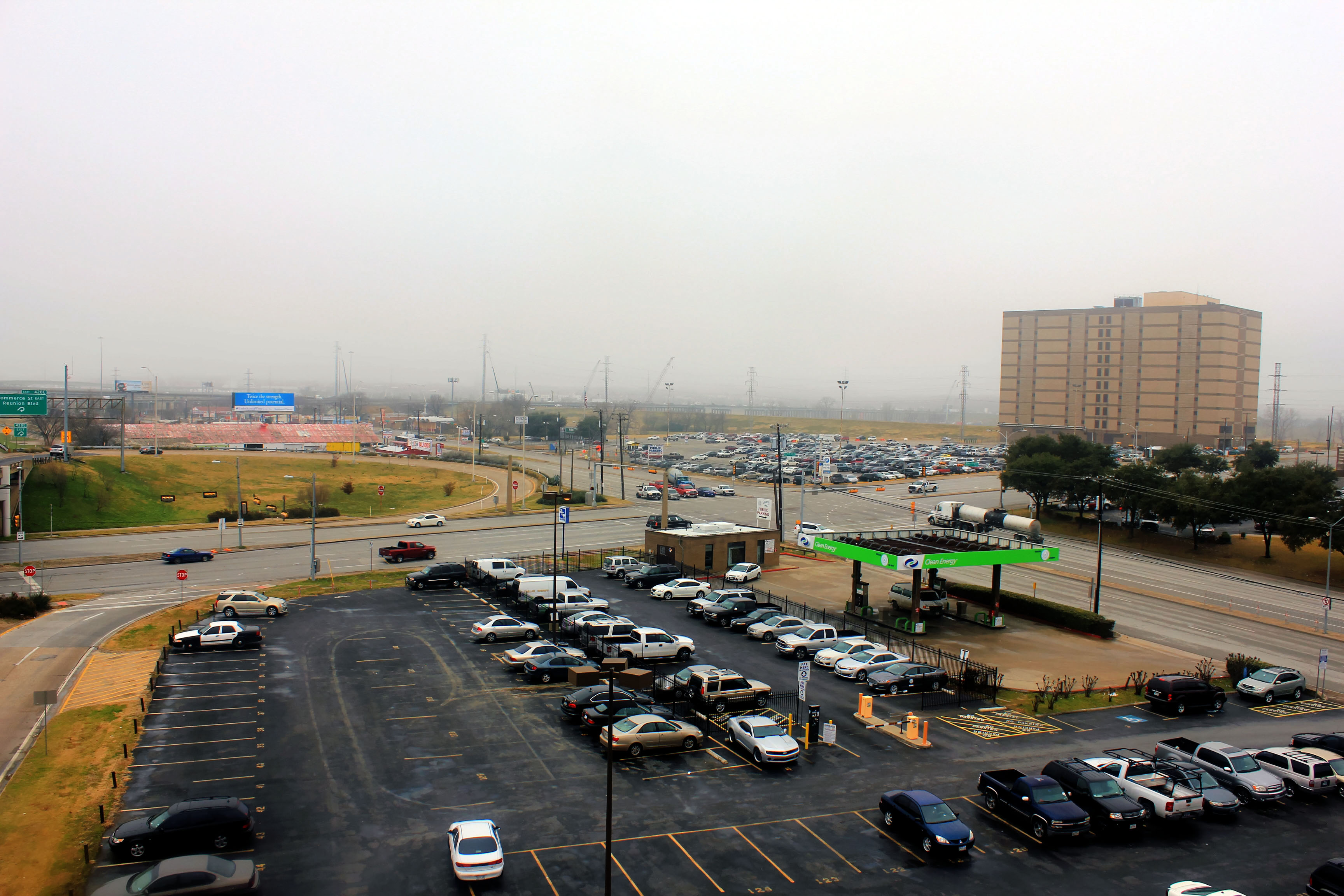 Particular attention should be paid to parking. In case of wrong parking you will receive a penalty – minimum of $50. Therefore, check out the road signs carefully. For example, there are parking lots where you can park only during the daytime and not more than 30 minutes in a row.
It's prohibited to park at the yellow or red curb, near fire hydrants and in front of the entrance to the building. You can't drive into the lawn or the sidewalk, and you can't stop on the highway except for special areas for parking.
Speeding
In the US, almost everyone complies with the speed limit. Look at the signs or on the navigator – it will tell you what speed is allowed. You can exceed 10 miles per hour. If suddenly you decide that you are driving through a desert area, and the police won't appear there – you shouldn't relax. Any driver from a passing car can call the police and state that you exceed a speed limit. After just five minutes you can be stopped and wrote out a fine.
Violations and accidents
The policemen in the United States are strict, but fair. If you are suddenly stopped on the road – in any case don't get out of the car! According to the traffic regulations, you should put your hands on the steering wheel, open the window and wait for the policeman to approach you.
In the event of a minor accident, it's not necessary to call the police (unless your rental company requires it). You just need to take a picture of the incident, damage to both sides, vehicles' registration plates, driving license and insurance of the second driver.